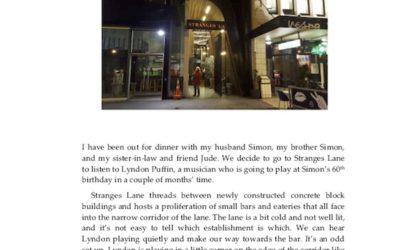 I have been out for dinner with my husband Simon, my brother Simon, and my sister-in-law and friend Jude. We decide to go to Stranges Lane to listen to Lyndon Puffin, a musician who is going to play at Simon's 60th birthday in a couple of months' time.
read more
Subscribe for Updates
Subscribe to the AANZPA Canterbury Mailing list to hear about psychodrama experiential and training workshops.